=== InSoc Voodoo Dolls? 1989-1993 ===

In 2007 I finaly put the Stage to work again in my new room, and had time to take few pics with a lot better quality than before... they are little "dusty", but for 18 years old they are still great! and the lights are STILL working! ALL OF THEM!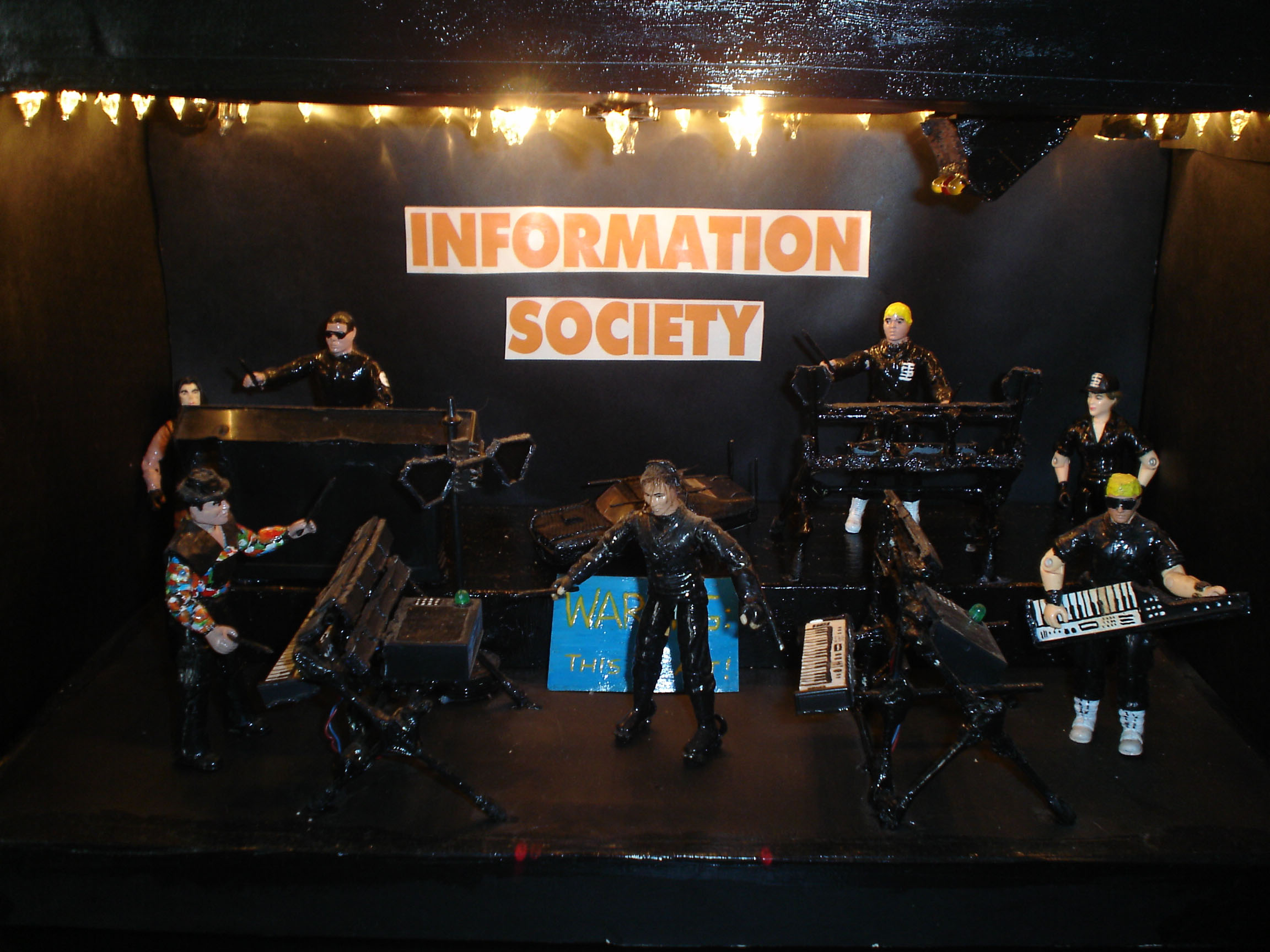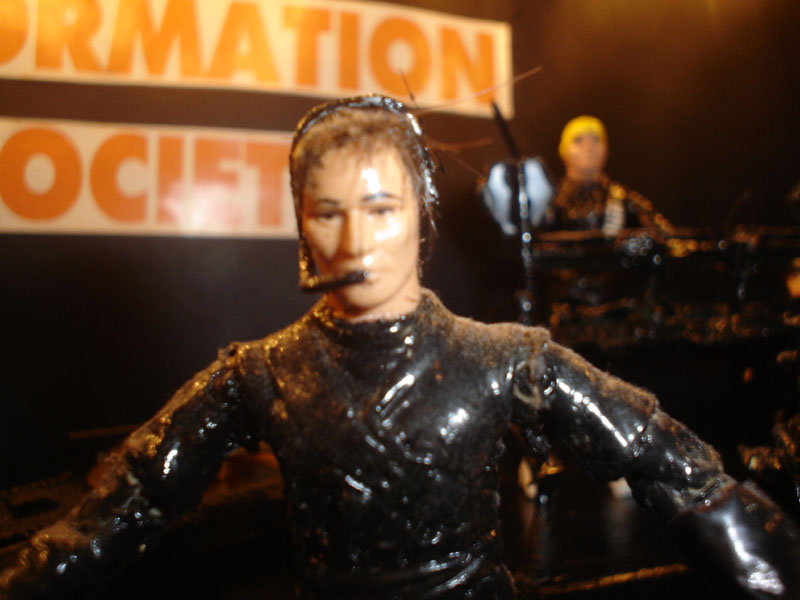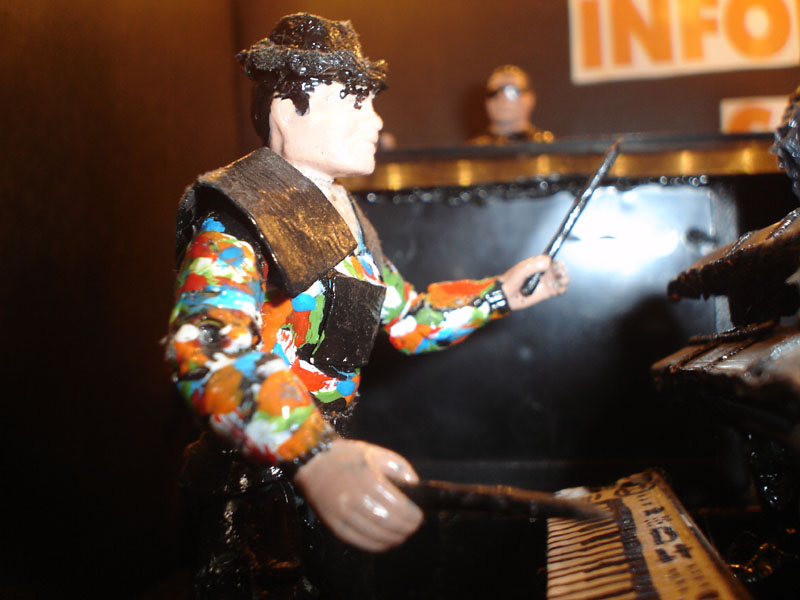 Some pics have high definition to let you see ALL the details...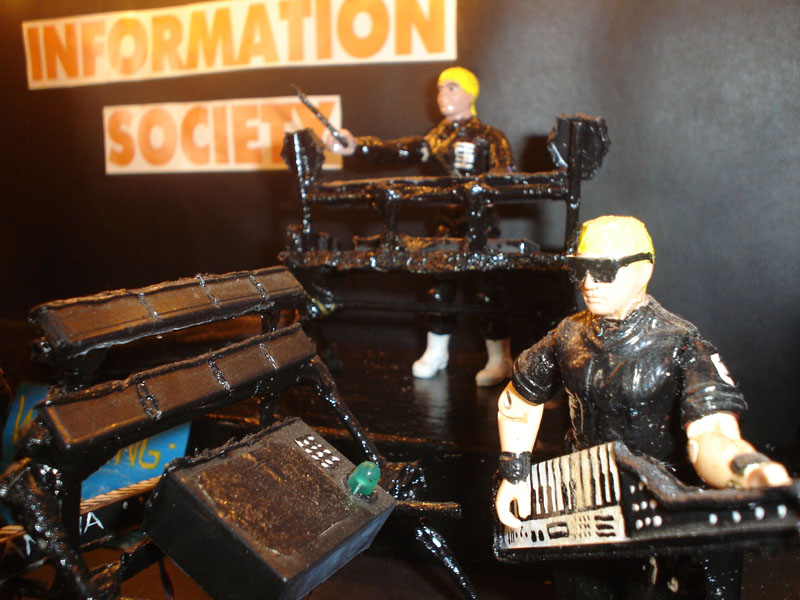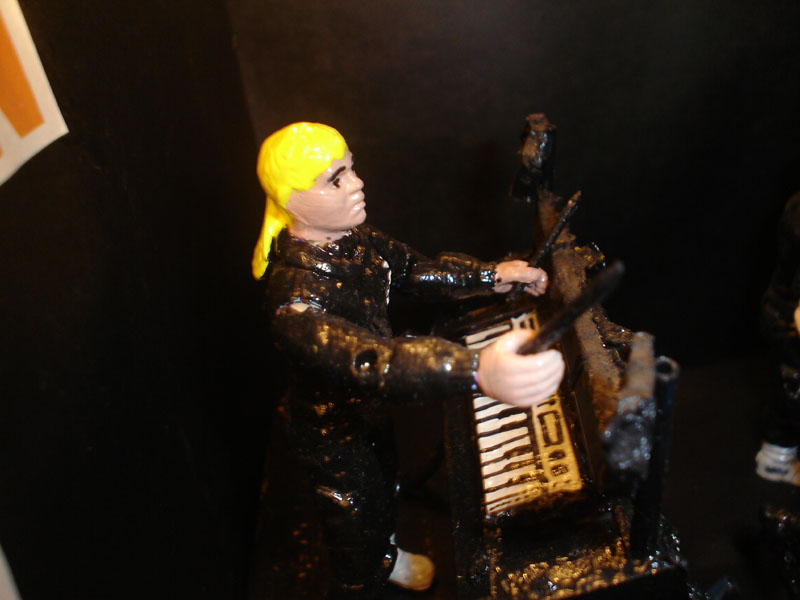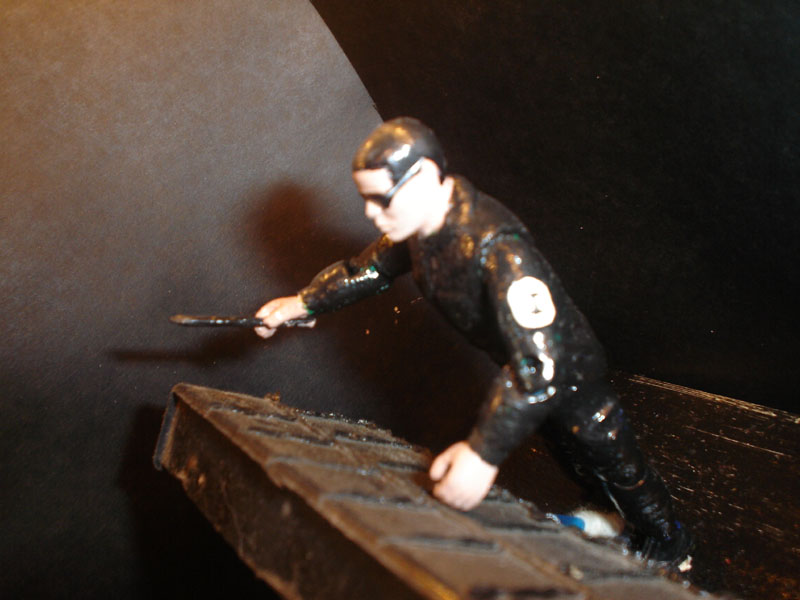 I created the Stage in 1989 using GI Joe Soldiers as base for the member, Cassete Tapes, and any plastic pieces that I was able to melt and mold the instruments...
Swabs for the instruments supports, glue, durex, wires for the electric parts, leds, Christmas Lights, etc... Had Paul, Kurt, James and Sally. All instruments were different than on these pics, except the drums... had also the Jim's black bass.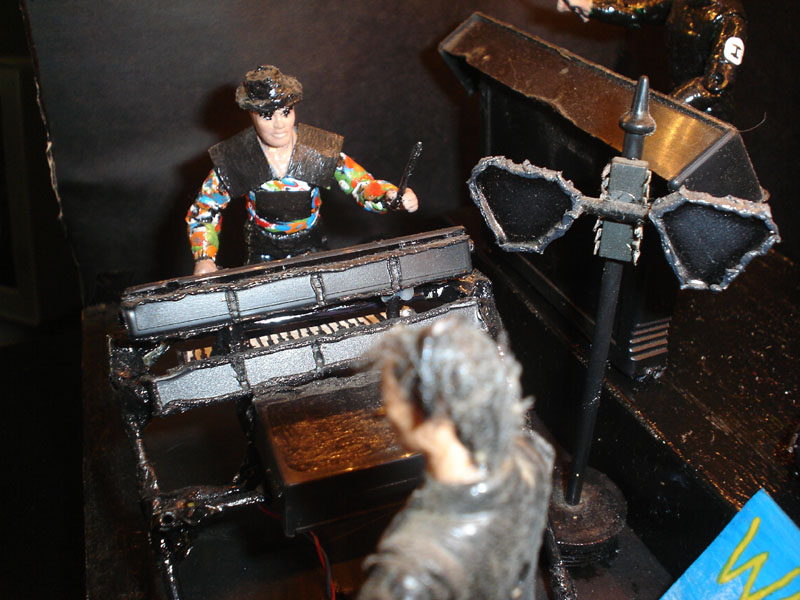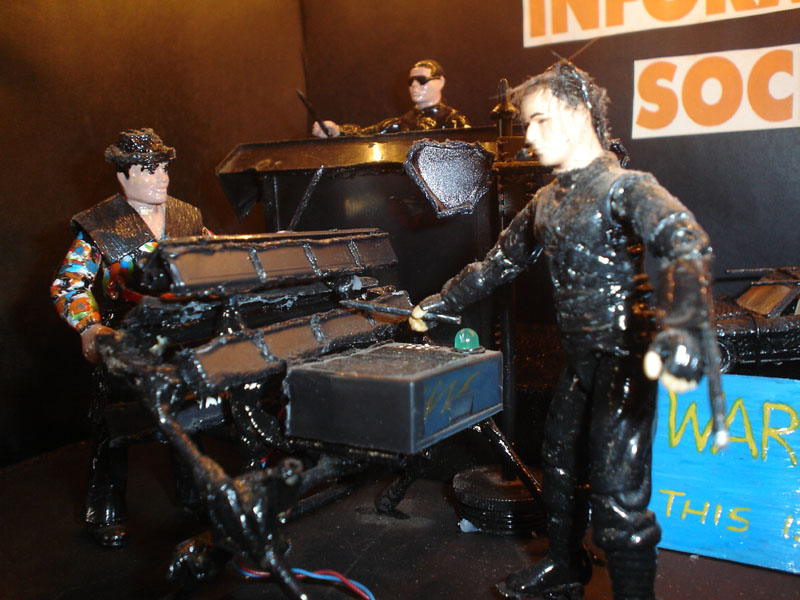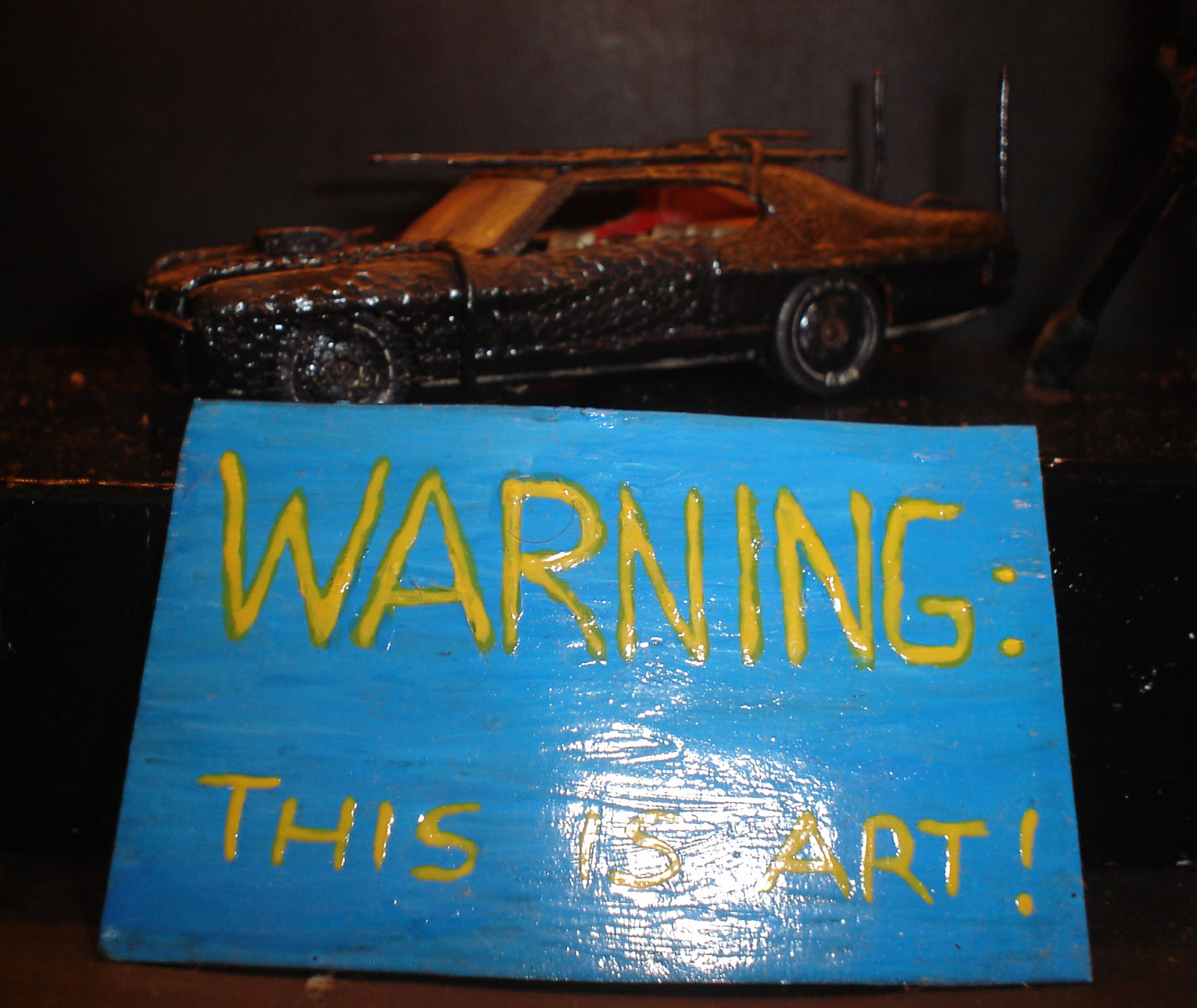 1st Update in 1991
Sally was removed.
Vector (The Car) was created with the warning!
Added Ed and Sherry
Stage Lights On!
few changes in the instruments...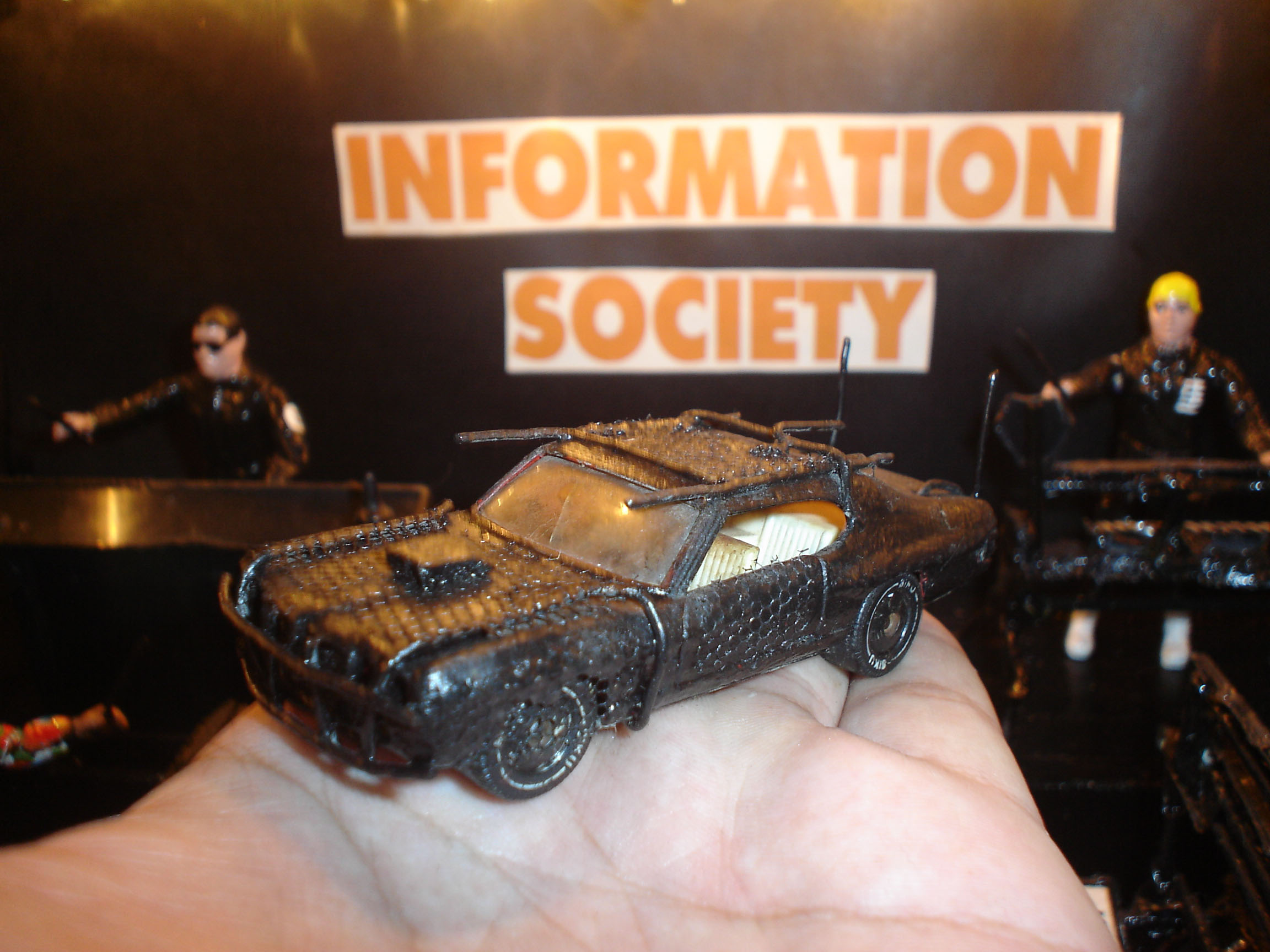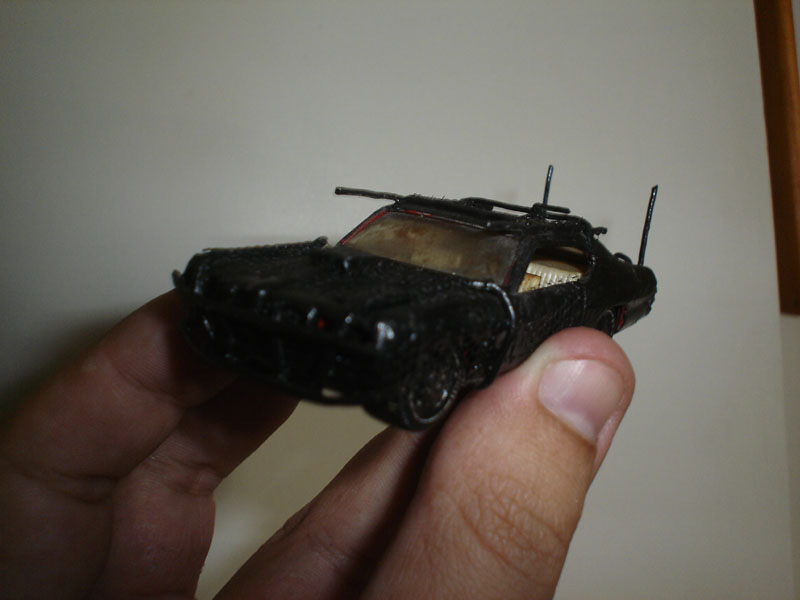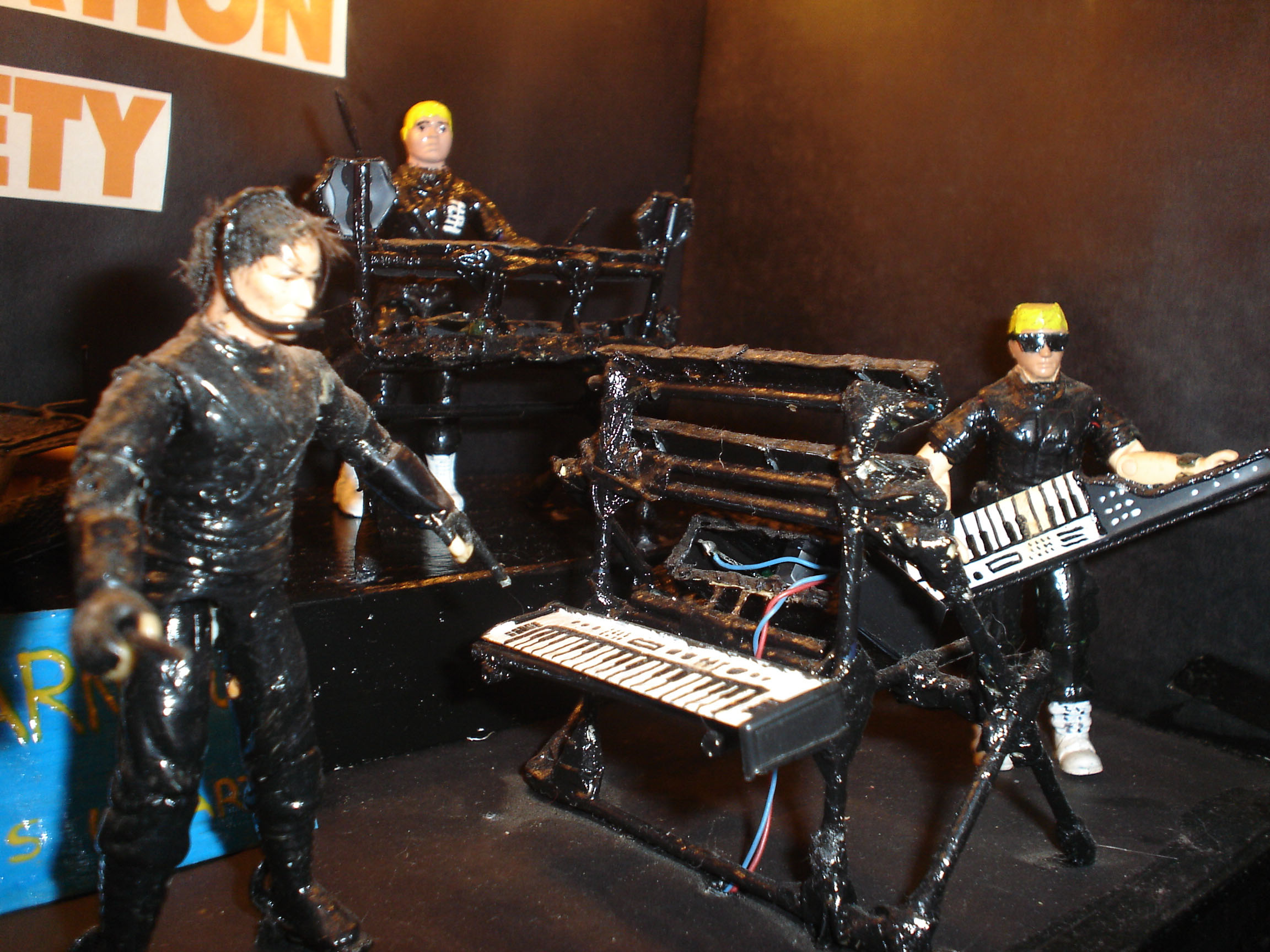 2nd and last Update in 1993 Sherry was removed.
Complete new instruments. Except the drums. 2 of them with lighting leds!
and of course, the old black bass was transformed into Jim's SpaceBass!
Will Loconto was added. (both Eds was simbolized by the same figure since they are very similar on the stage)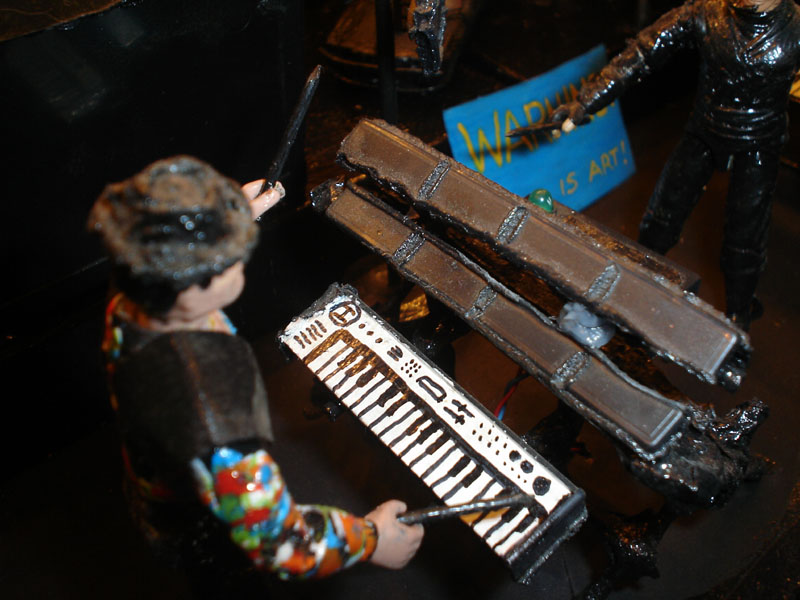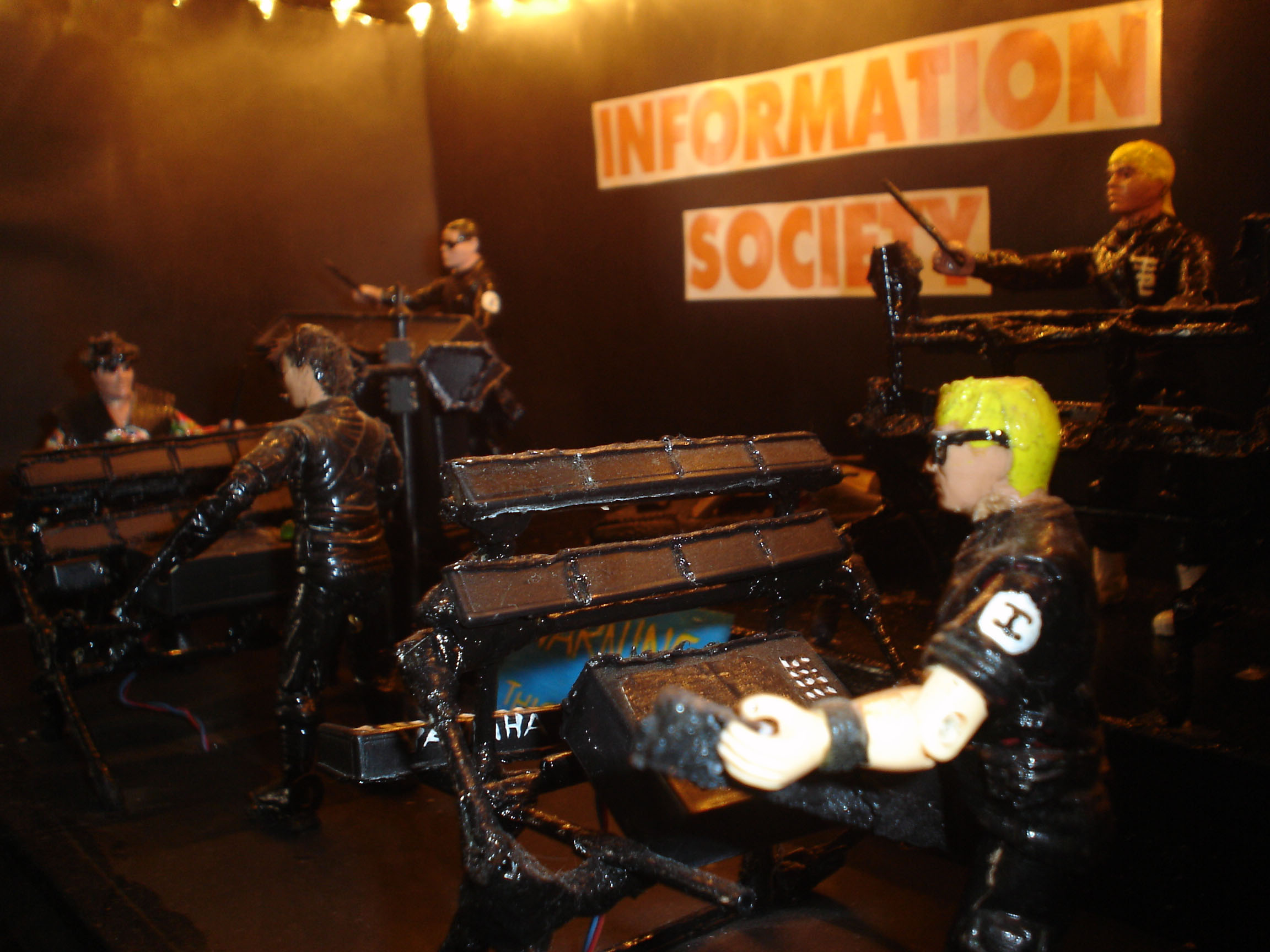 Unfortunately I don't remember when, some years later the housekeeper let James fell down and the SpaceBass was completey broken in 4 or 5 pieces,
but I only found 3 of them, and couldn't fix it... so I don't had any bass anymore. :(

Another problem is one drumstick from Ed was lost, with that I leave him in a position that you can't see the missing part, but with that close picture from
the right is impossible to hide this little problem...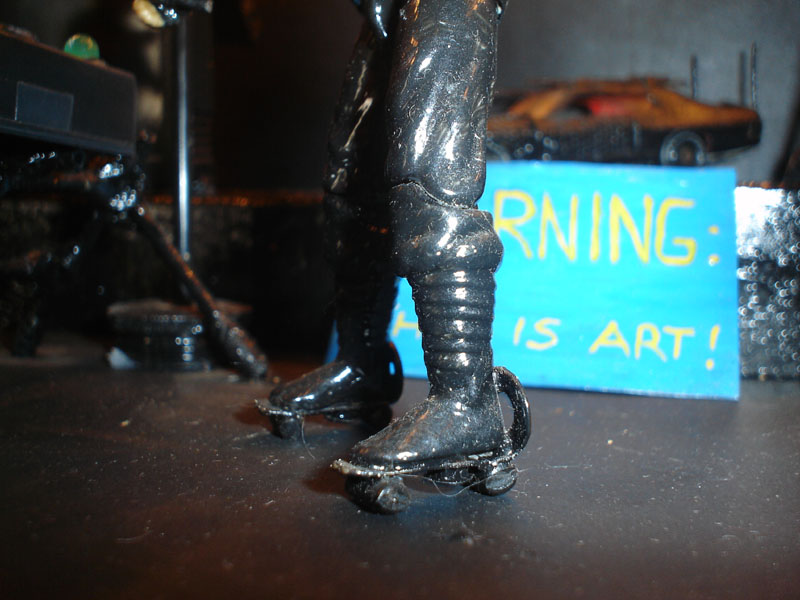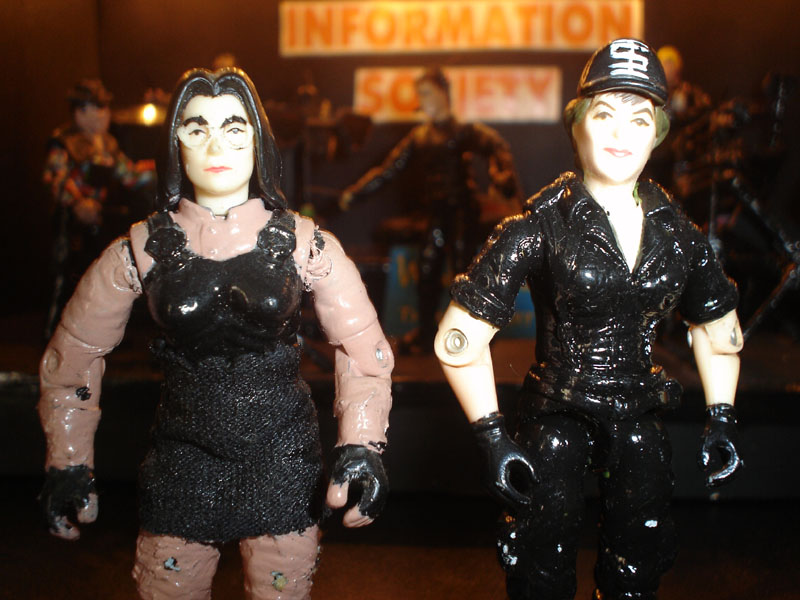 Before you ask, yes! The Kurt's hair is real! it's mine! I cut from my own hair to made it on that time. In fact he had a little more hair when was made, but seams
that he loses few hair over the years here too... :D

Like you can see, I still keep Sally and Sherry figures in the back of the stage, they are in few pics too...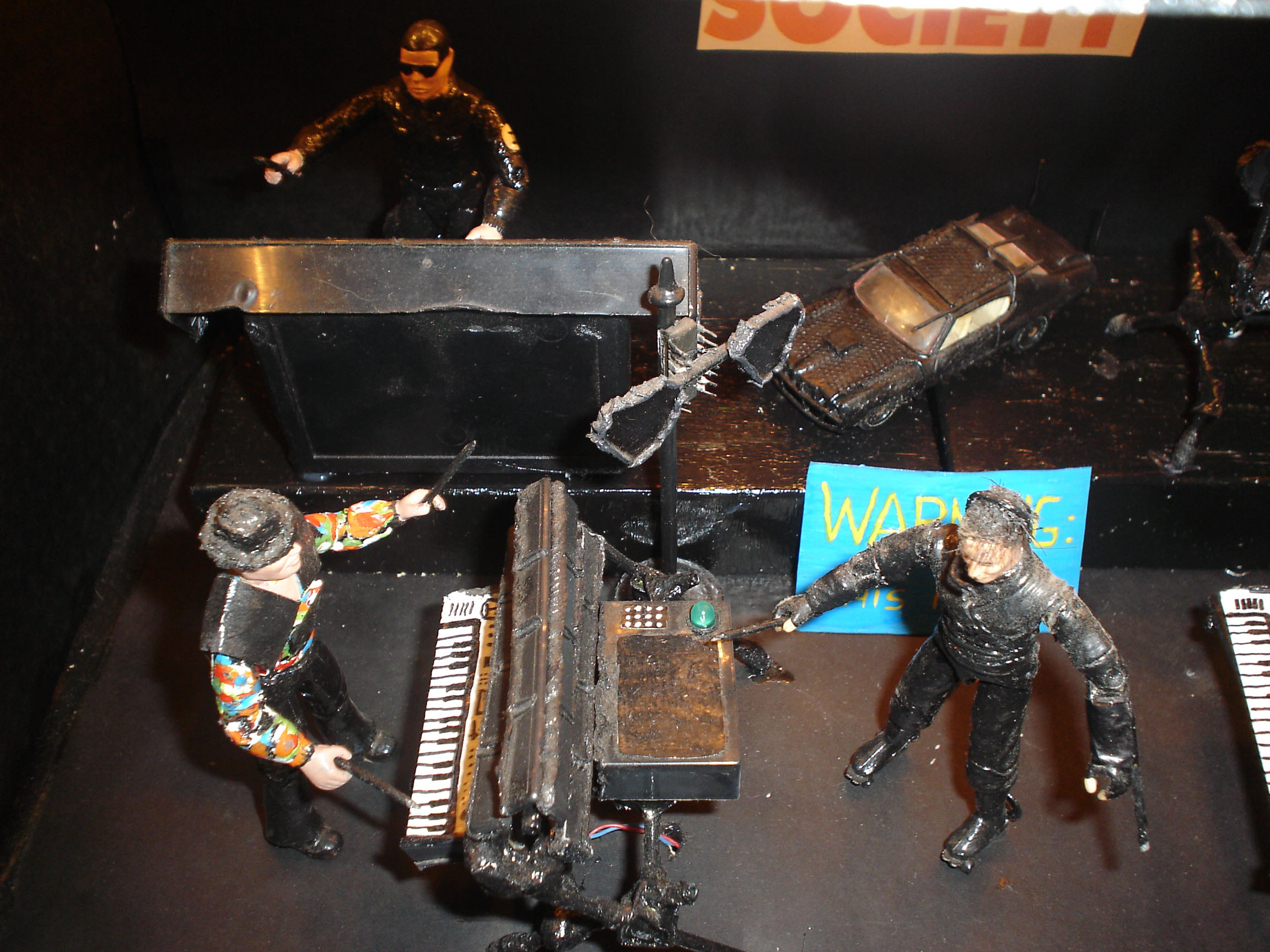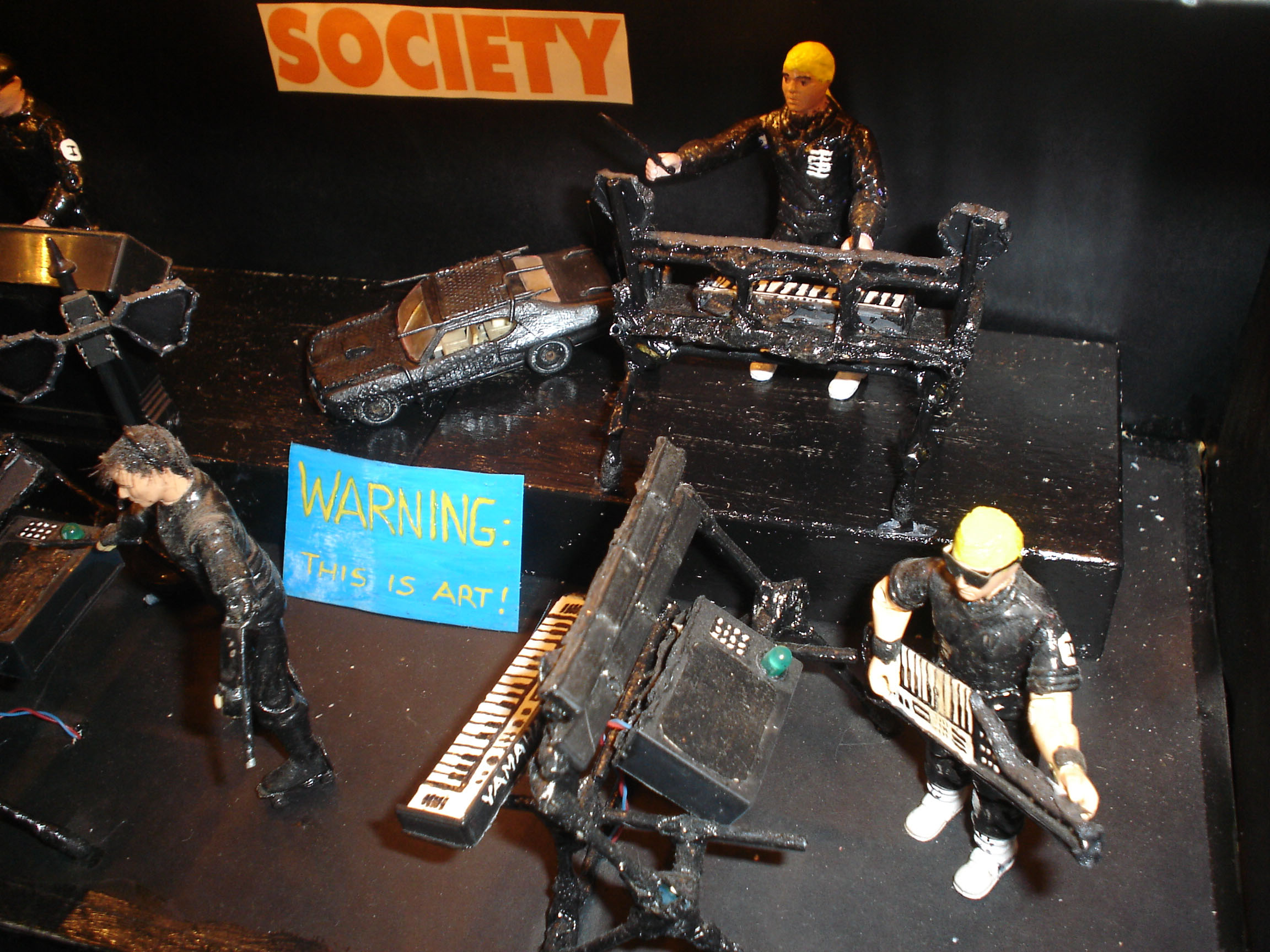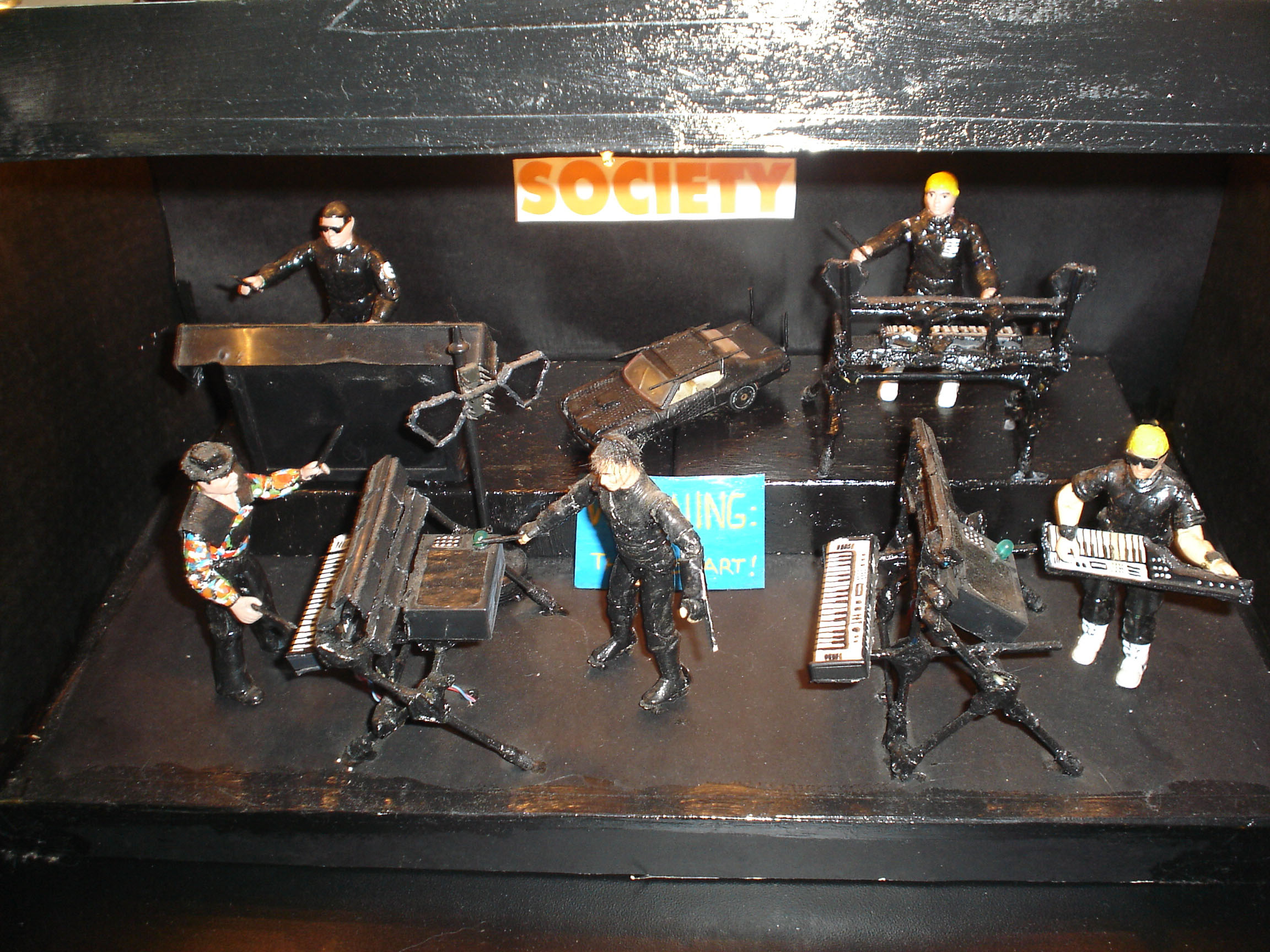 On that time I made few more no that much detailed, but I made until Axel Rose (Guns'n'Roses) because a friend of me offered to pay around US$100! I think today even Axel would like to buy his figure for a lot more... sold most of them like the Pet Shop Boys. I think I still have Roxette over here, and a very detailed full set of EMF (with the DJ, pickups, Drums, etc... )

I would love to have the free time that I had with 13-17 years old again! :P

Well, that's the "famous" miniature of Information Society, one of the most important bands in the synthpop industry.

Enjoy! :D